Creative & Minimal
It Agency.
In this ever changing world, the question is never whether one should move or not. Rather, it has always been about when to move and how to go about the same.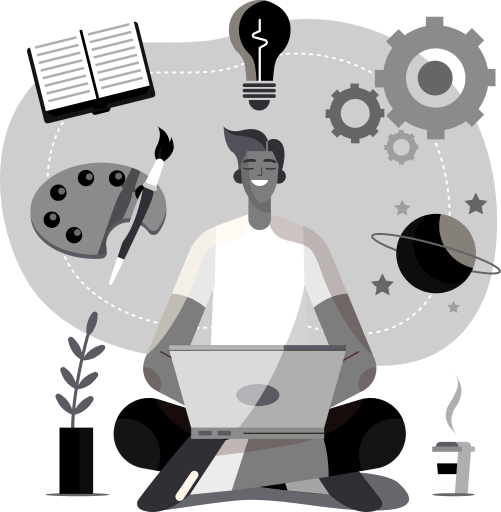 01

Web Design
A website serves as the face of a brand and in your absence, it creates the first impression on your potential customers. When it comes to digital marketing, creating a good website is the first step for any brand.
02

UI/UX Design
A UI/UX Designer is the one who is able to design and create interfaces for screen or web which in turn enhances the user satisfaction and loyalty by improving the usability and ease of use of product.
03

Software Development
We provide the best custom software which can incorporate all the nuances and details offered by you- a big definite yes.
03

Printing Solution
We provides all type printing service solutions. You can get website with Visiting Card, Label, Latter Head
04

Payment Gatway Intigation
Optimized, Result-Driven, & Efficient Operations via Plug & Play E-commerce Integrations
05

Static To Dynamic Website
A static site seems like a good fit for a small and steady project, right? Like one that does not require any advanced features or interaction with users.
06

PWA Design & Development
We Build Next Generation Progressive Web Apps with Native alike Experience
07

App Design & Development
In an effort to support our faculty and staff who need technical help in creating innovative applications to enhance teaching, learning and research, GSE IT is providing a mobile and web application design and development service.
We do design, code & develop Software finally launch.
Software Design & Development, Mobile Application, IT Consultancy, IT Training, Graphics Design, Web Design & Development, Web Portal, and SEO & SMO. Our specialized professional team handles all the solutions to latest technologies and changing market trends in IT sector.Algocrats Technologies ranks first in Delhi/NCR in providing software Development services.
#1
Best Creative IT Agency And Solutions
Since 2010.
150
+
Project Completed

250
+
Satisfied Clients

50
+
Expert Teams